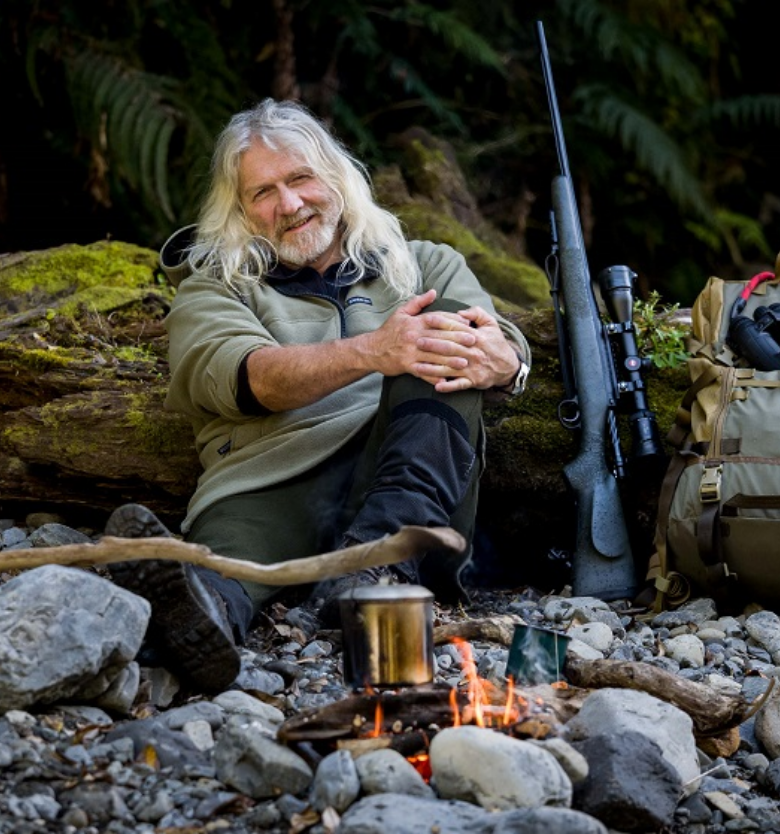 Davey Hughes
Swazi Founder
Davey Hughes has hunted Caribou in the Arctic Circle, grizzlies in Alaska and buffalo in Tanzania.

He's the bane of New Zealand Customs officials' lives, has run the gruelling Coast to Coast adventure race 3 times in the past 4 years, and is the man behind the highly-successful Swazi outdoor clothing label; he's a passionate conservationist and he sure knows how to spin a yarn or two.

Davey Hughes – aka the Swazi Man – is many things, but one thing he's most certainly not is conventional. As a kid growing up in Wainuiomata, he spent the weekends in the hills going after pigs and possums. But there's more to the Swazi Man than hunting and a taste for adventure.

He's built an outdoor clothing company on the proudly made-in-New Zealand 'Swazi' brand; and he wants to get more kids into our back-country having the roughing-it adventures that kick-started his remarkable life.

Davey lives life to the full, but what underpins all of this is his absolute love of the great outdoors.
Leica Davey Hughes NZ 2018
We are proud to be a New Zealand clothing brand and we are proud to be respected around the globe
ABOUT SWAZI
SWAZI® has been proudly made in Levin, New Zealand since 1994. Our factory in Levin focussed primarily on our high performance, technical gear. It's the clothing that Swazi is known the world over for it's high quality and longevity of life. It's made by a made by a passionate bunch of people who live close by – in fact so close by that many of them walk to work every day.
What's the big deal about that you might ask? A whole lot of things actually. First and foremost it's about community. You see, to us, creating jobs for people who live in our town is pretty much the best community oriented thing we can do. It's bloody awesome to see people develop pride in what they do every day to earn a crust and it's awesome to watch that pride spread through their families and whanau.
In 2019 after a couple of years where it was just getting impossible to keep with demand, we started outsourcing some of our fleece range to our partner company in Thailand. We spent over a year researching and working with a number of manufacturers until we were able to find exactly the right company that would ensure that our exceedingly high standards were met for everything from garment quality to the working environment.
The SWAZI® promise is to continue to produce innovative and practical Agricultural, Hunting and Outdoor Leisure clothing, hand in hand with our assurance to make the voice of the outdoors heard by promoting adventure, hunting and a sense of responsibility among young people.